Northeast Bed
May 1, 2009
Move cursor over plants for the names and click for more pics and info.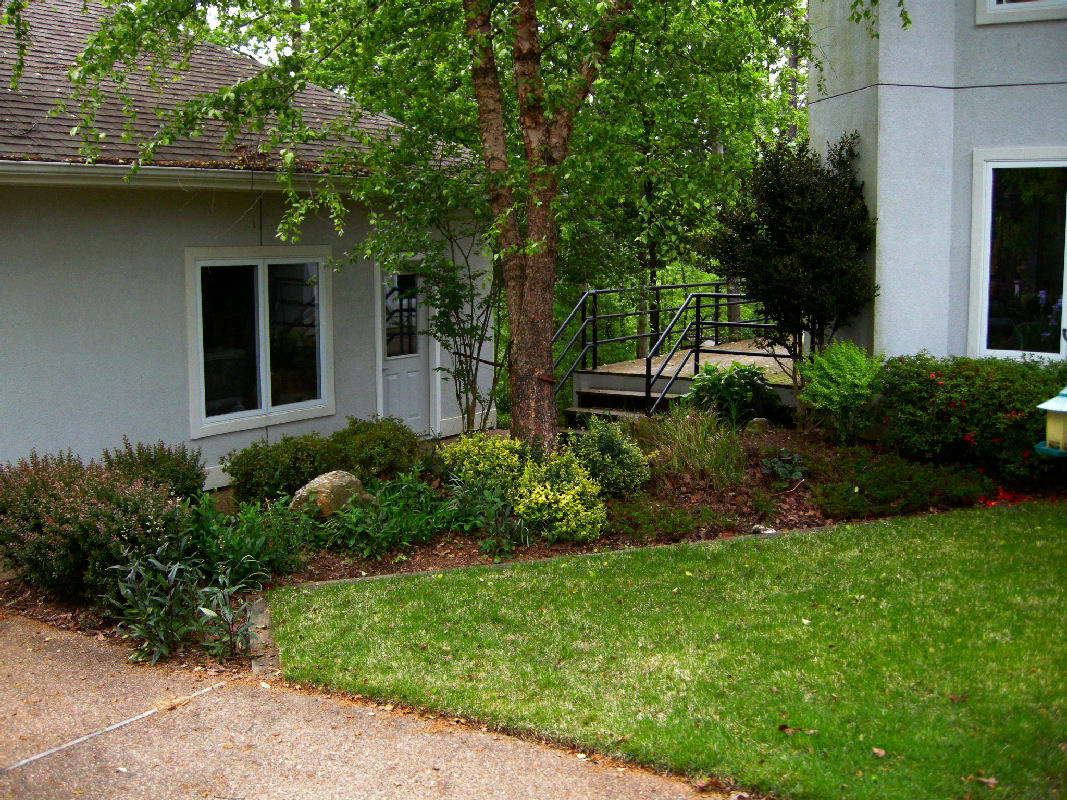 Links in the picture above:
Crimson Pygmy Barberry Pink Encore Azaleas Bed by stairs River Birch Camellia Golden Barberry Red Encore Azaleas
Beardtongue Crested Iris, Beardtongue, Astilbe Emerald & Gold Euonymus Blood Grass Aucuba Hydrangea Juniper
---
The River Birch in the picture above was badly damaged in an ice and snow storm.
We had it removed rather than repaired because it is a terribly messy tree and it should never have been put so close to the house and garage.

With the tree gone, everything gets more sunlight. June 25, 2014:

The Euonymous below the tree died before the tree did.
Two of the three Encore Azaleas to the left of the tree died during the bad winter of 2013.
We had the tree stump ground down, piled city compost on top, and planted Angel Trumpets where the tree used to be.
---
Jump to Locations:
(East side of the front yard is the house;
West side is the golf course.)

Driveway circle
Northeast beds
Southeast beds (to the right of this picture)
Southwest beds
Northwest beds
Beds across from garage
Back yard
Updates page - see what's new
---
---