Back Yard

Looking out our front door, the back (East) and left (South) sides of our house are both pushed as far as possible against the property line so as to maximize the front (West) and right (North) views of the golf course. (See the plat.)
So technically, we do not have a "back yard", but our right side yard is what we call the back yard.
It is a large, tree-filled, sloping area, covered with mulch -- no grass nor gravel.
Move the cursor around the picture below for names of plants and click for pics and more info.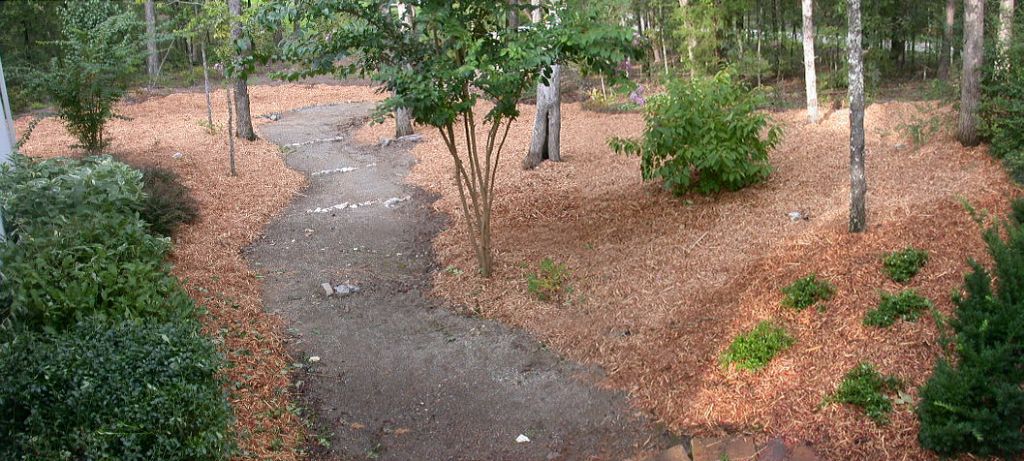 Links in the picture above:

---
The Gardenias which died were preceded by Hostas which also did poorly. We suspect that they were getting too much water.
The Yews and Pyracantha (right edge of picture) were planted to screen off the underside of the deck from below.
Click here to see the bottom of the yard.
Click here to see the golf course view from the bottom of the back yard.
Click here to see the yard in snow. With the leaves down, we get a fuller view of the pond.
---
Jump to Locations:
East side of the front yard is the house;
West side is the golf course.

Driveway circle
Northeast beds
Southeast beds
Southwest beds
Northwest beds
Opposite garage
See what's new
---
---