Beardtongue
Penstemon Digitalis

Beardtongue was put in one spot by the landscaper in 1999, but it spreads around quite a bit via seeds.
It blooms from the start of May through the first week of June.
Click here to see the blossoms close up.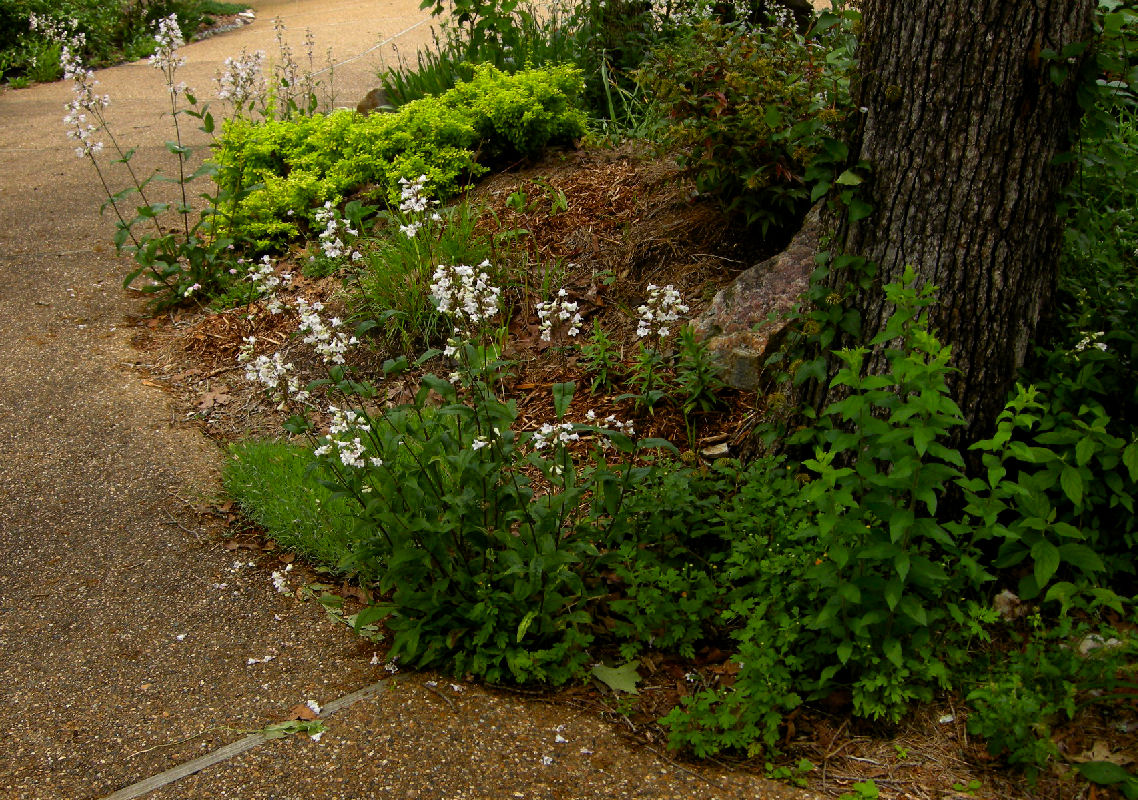 Click here to see the full plants.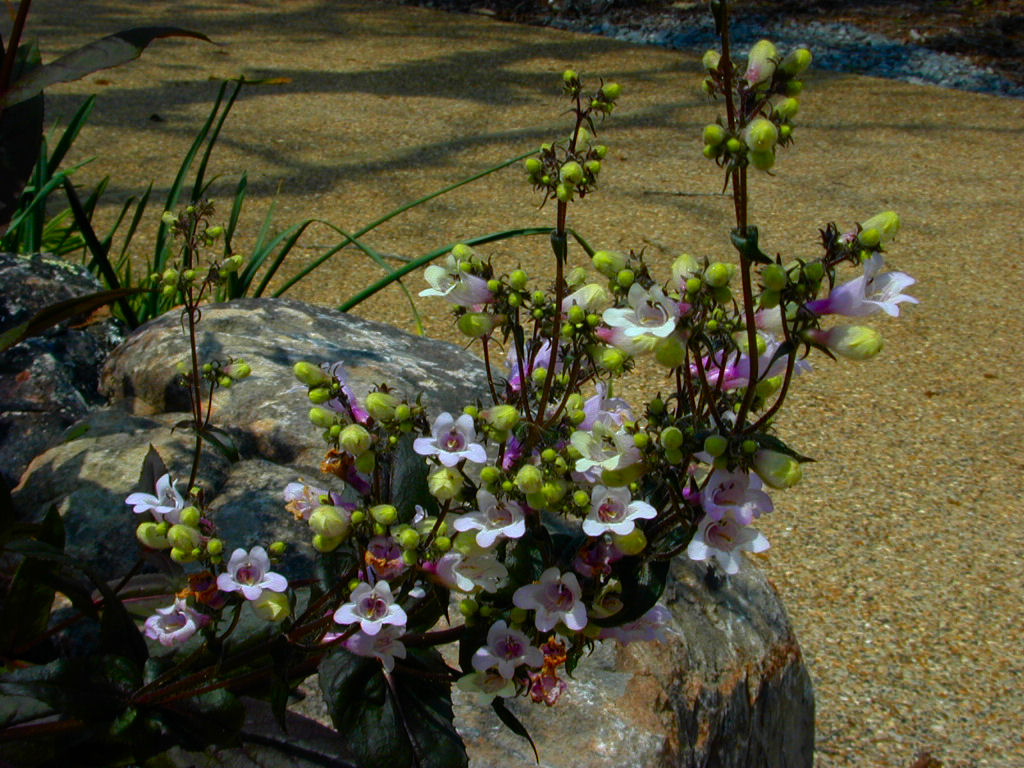 May 25, 2015:
Beardtongue blooming across the front yard: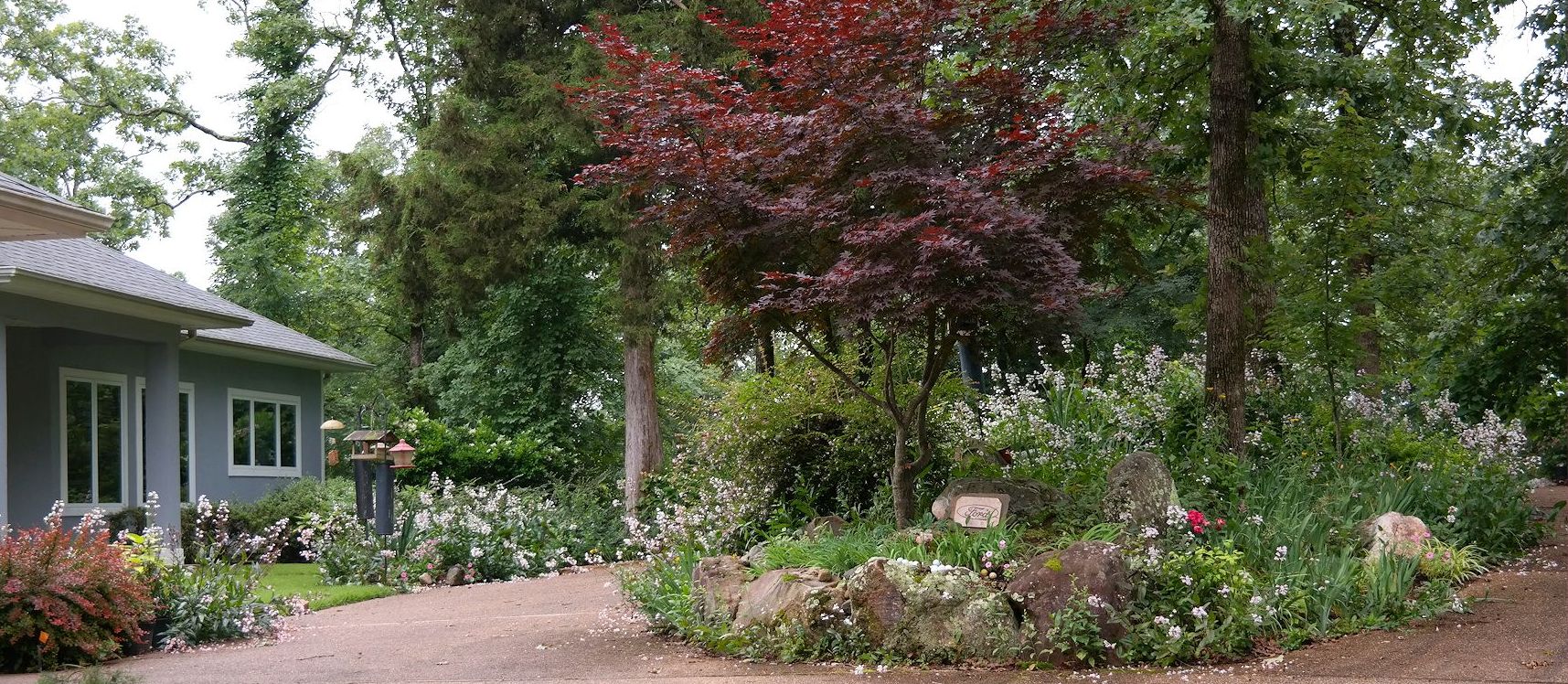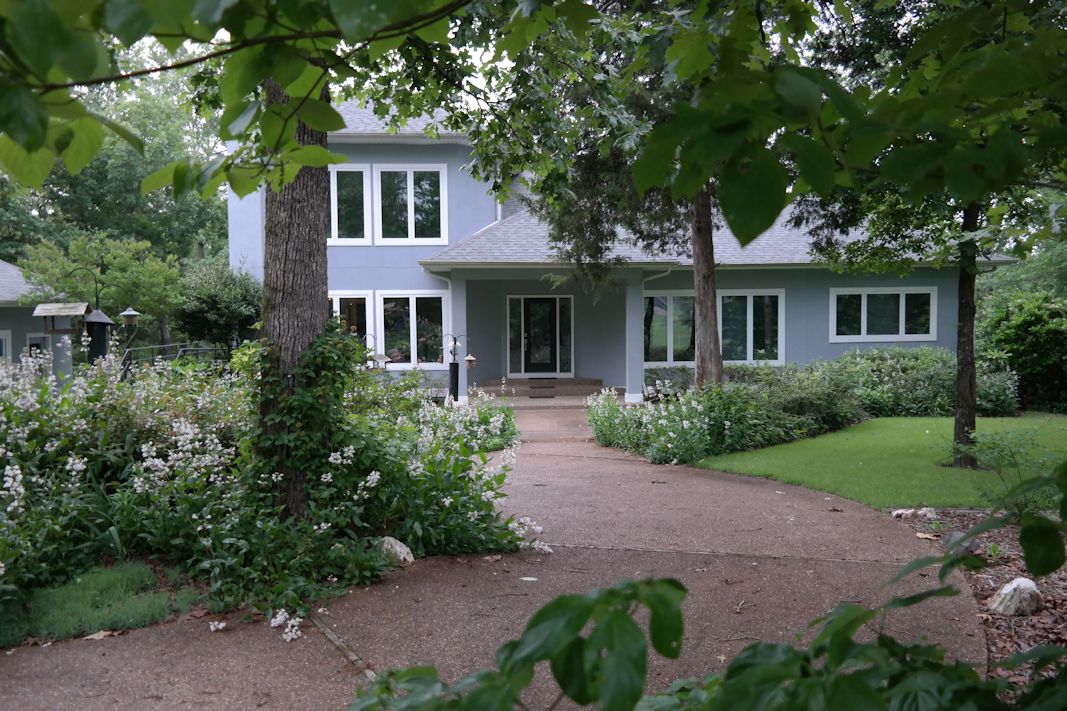 Got 3 Red Penstemon (Beardtonguel Penstemon barbatus 'Coccineus') from SpringHillNursery.com on Oct.20, 2009
and planted in different areas, but unlike the semi-invasive white, the reds did little or nothing and as of 2014, they are gone.
May 25, 2011: