Mulch

See our page on landscaping to read our experience with different types of mulches over the years.

Shredded hardwood mulch, May 2002: See completed job.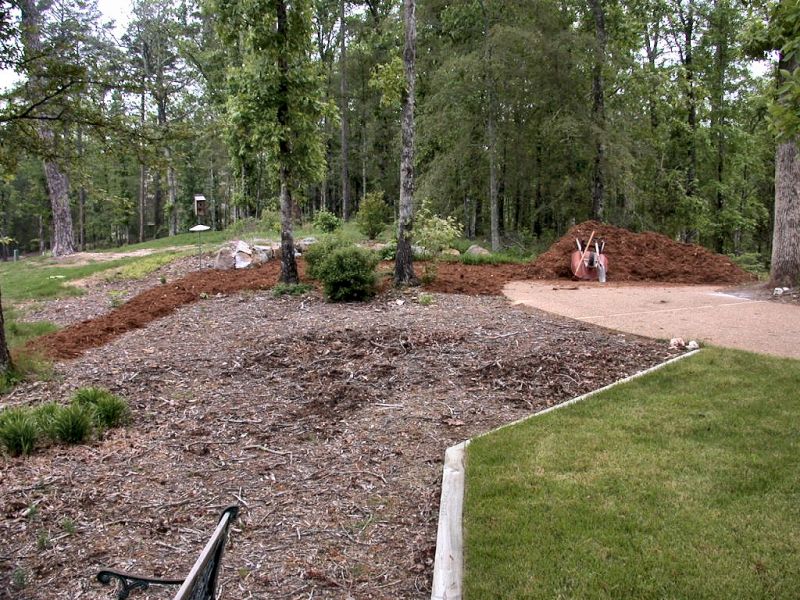 Go back to half done.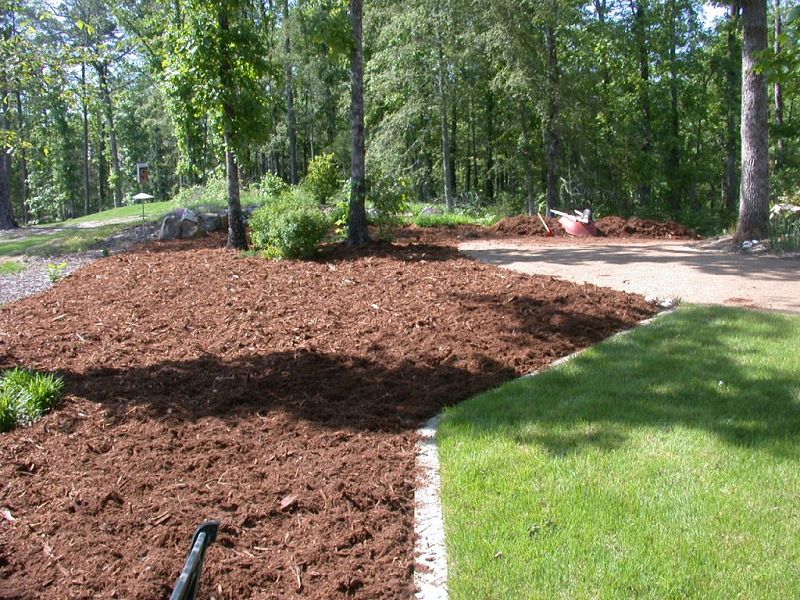 Pine bark mulch, July 2004: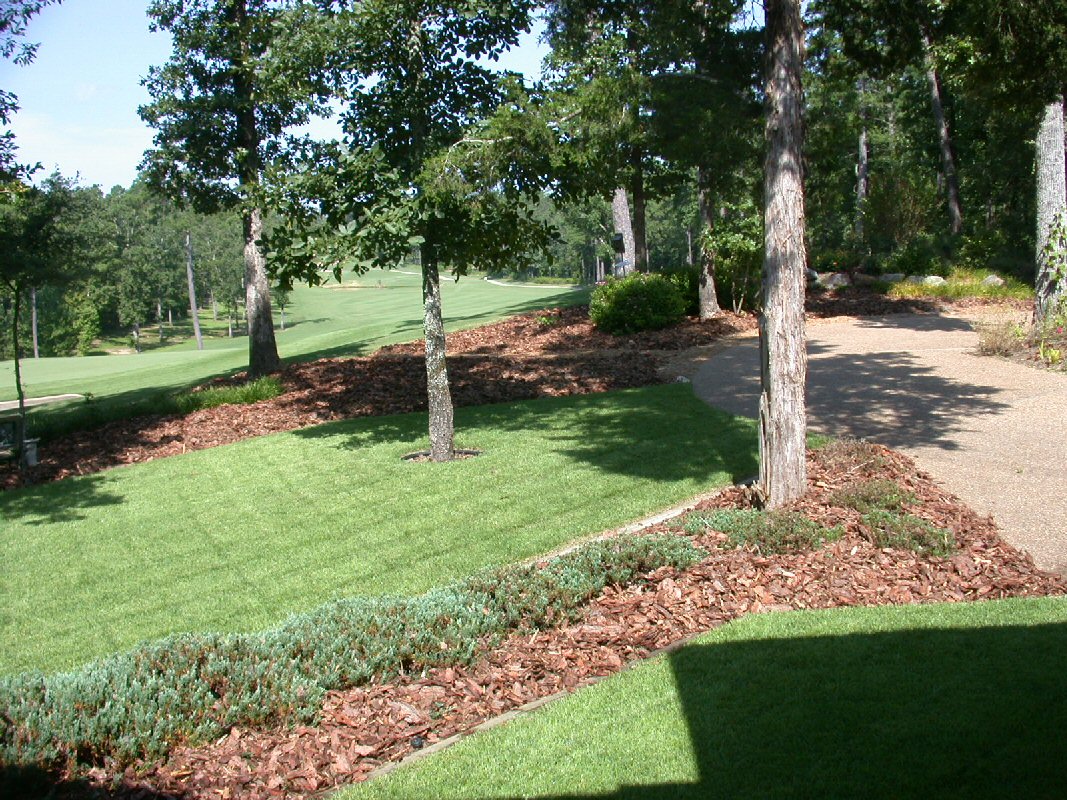 Pine bark mulch, June 2009. Kay digging (yes, it's still dark out):
See Nelson helping out. See a surprise waiting for us in the mulch.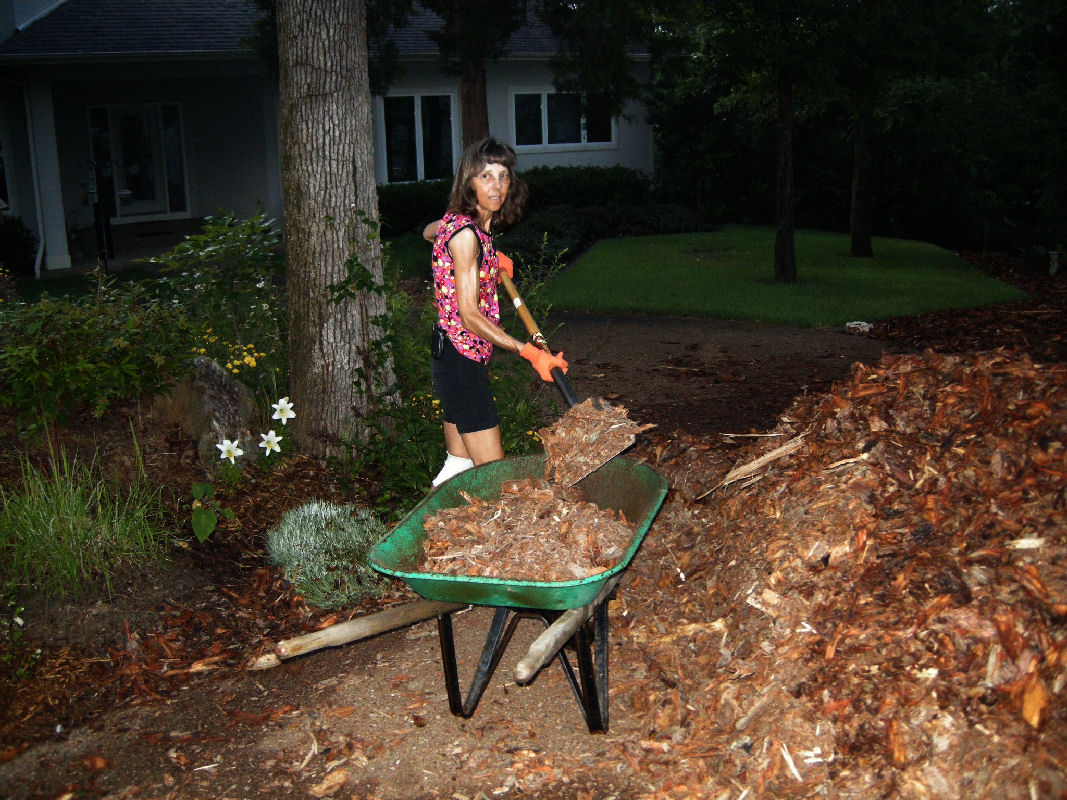 Pine bark mulch, June 2009. Nelson wheelbarrowing:
See Kay digging it.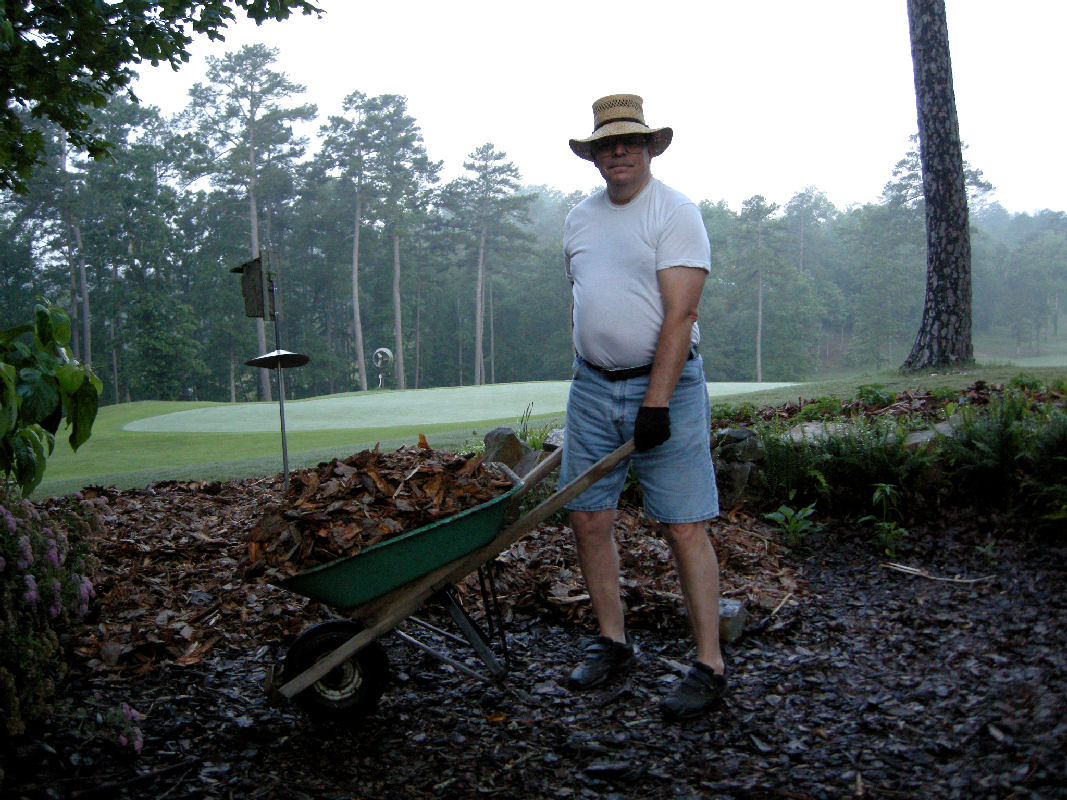 The shredded cedar path is for easier walking through the pine bark.
Compare pine bark of 2009 to shredded hardwood of 2002.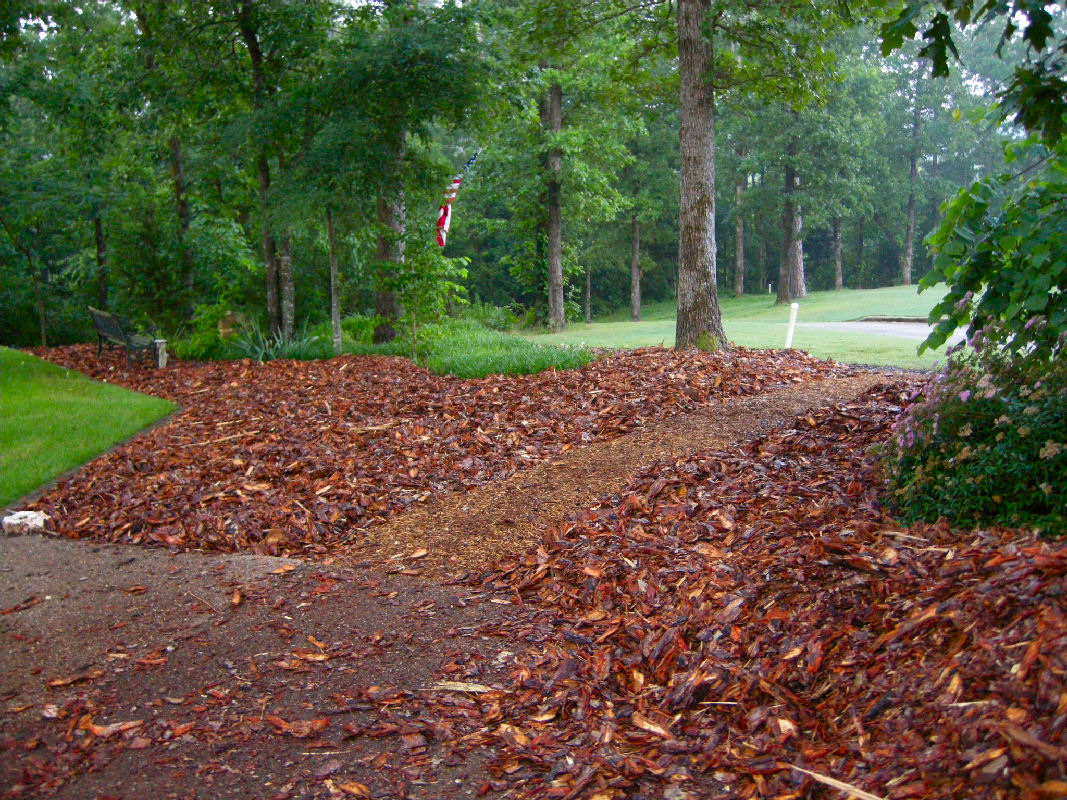 Go back to 2009, pine bark mulch.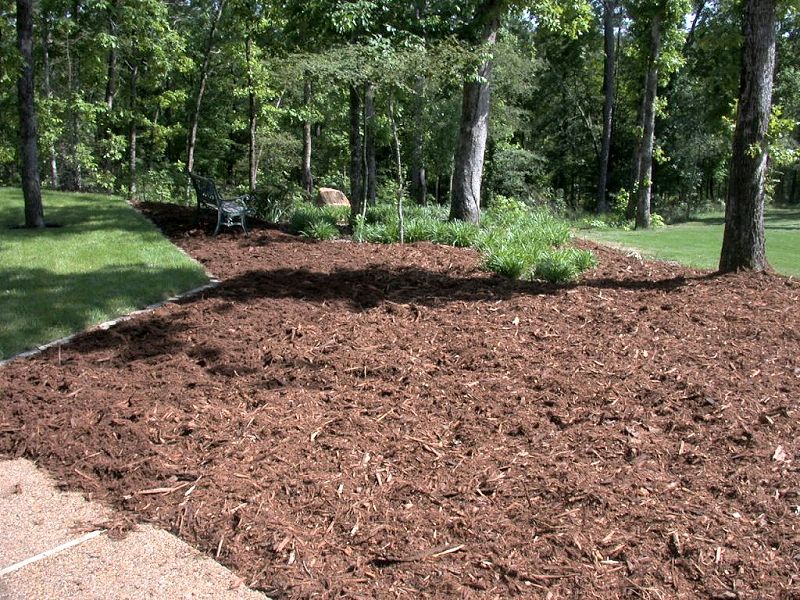 As of June 2014, the mulch in the area in the picture above has degraded by the pine bark decomposing and leaves and twigs falling onto it.
We haven't put more on because in its present state, it looks more natural and it we have very little trouble with weeds in the area.
---
Jump to Locations:
(East side of the front yard is the house;
West side is the golf course.)
Driveway circle
Northeast beds
Southeast beds
Southwest beds
Northwest beds
Back yard
Updates page
---
---