Driveway Circle
East Side
The driveway circle (okay, "oval") started with flat, bare dirt and 4 trees.
The landscaper added lots of big boulders and mounded up dirt.
We were afraid that the driveway, boulders and dirt piled on
the tree roots would kill them. Two died eventually, but not
necessarily from their roots being covered since the other
two have done fine under the same conditions.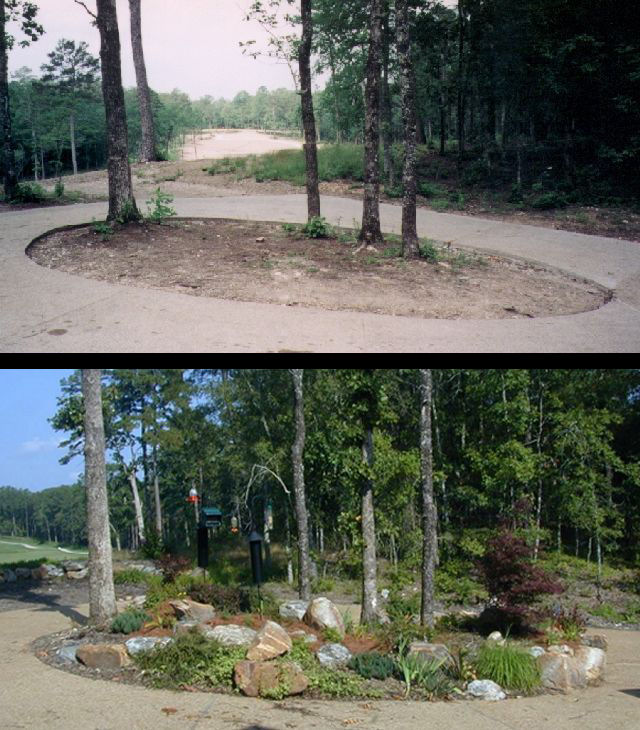 Move cursor over plants for the names and click for more pics and info.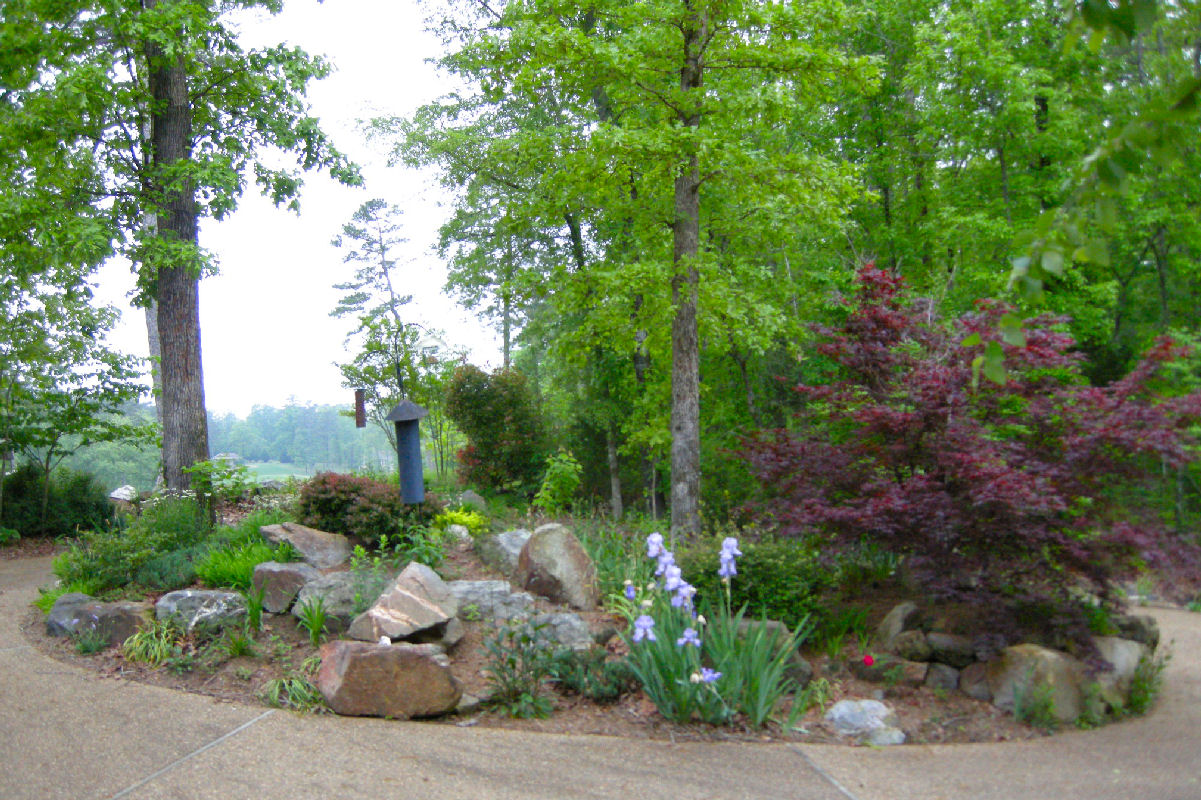 Links in the picture above:
Zoom on left side Crimson Pygmy Barberry Beardtongue Blue/Purple Variegated Irises Crested Irises Knockout Rose Toad Lily Japanese Maple
---
June 23, 2014: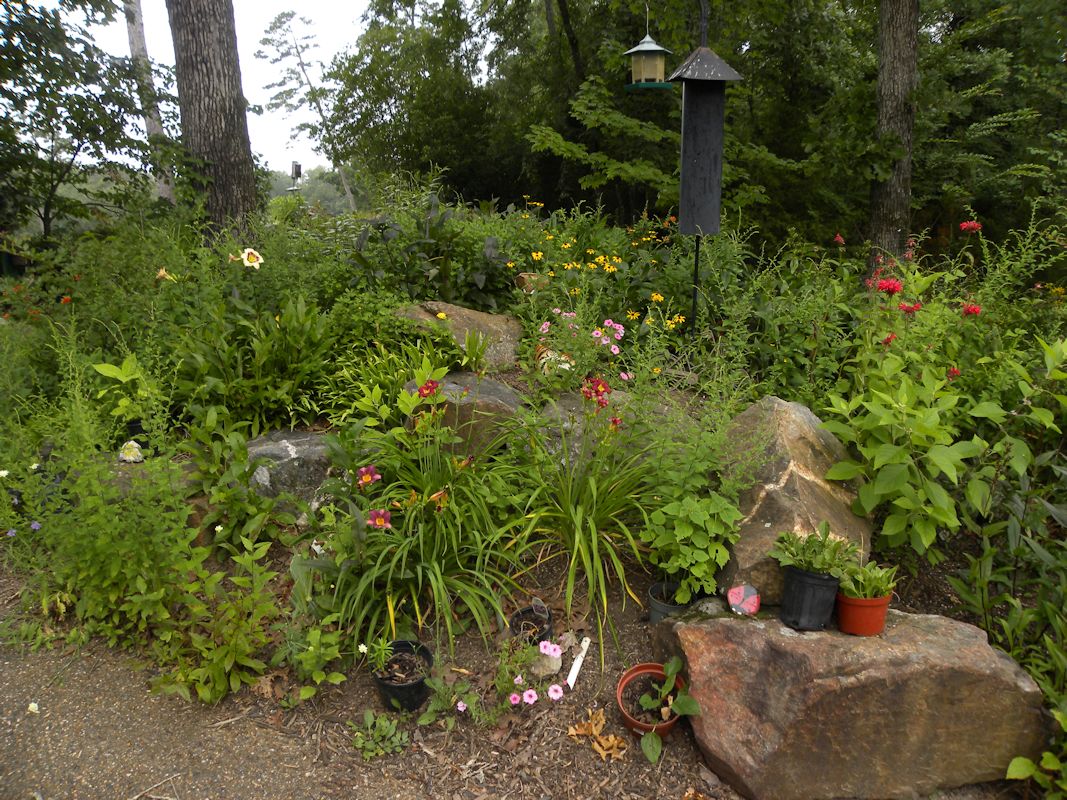 ---
Critters:
Chipmunks and squirrels love to run around and over the rocks in the circle
and pick up seeds dropped from the feeders by the birds. Other critters we have seen cross this section of the driveway include bobcats, foxes, and of course raccoons, skunks, rabbits ( such as this one, dining on Liriope), armadillos, turtles, snakes, frogs, and lizards
---
Jump to Locations
(East side of the front yard is the house;
West side is the golf course.)
South side of circle (to left)
Northeast beds
Southeast beds
Southwest beds
Northwest beds
Back yard
Updates page
---
---