Cotoneaster

The Cotoneaster installed by the landscaper in 1999 has had some problems.
The one pictured below died, as did most of the ones in the driveway circle,
though we still have some small pieces of it left in the circle. (See Wikipedia.)
July 2001: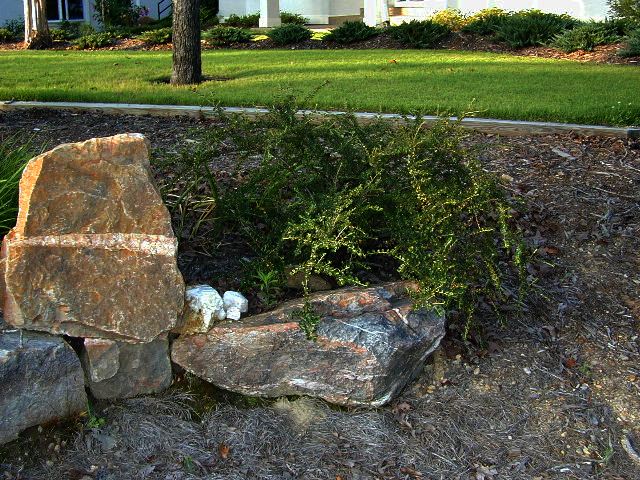 ---
When the row of Junipers in the front yard died, we pulled them out and moved the Cotoneaster over from the circle bed where it was doing poorly.
See Southeast Bed for more info.
May 22, 2011: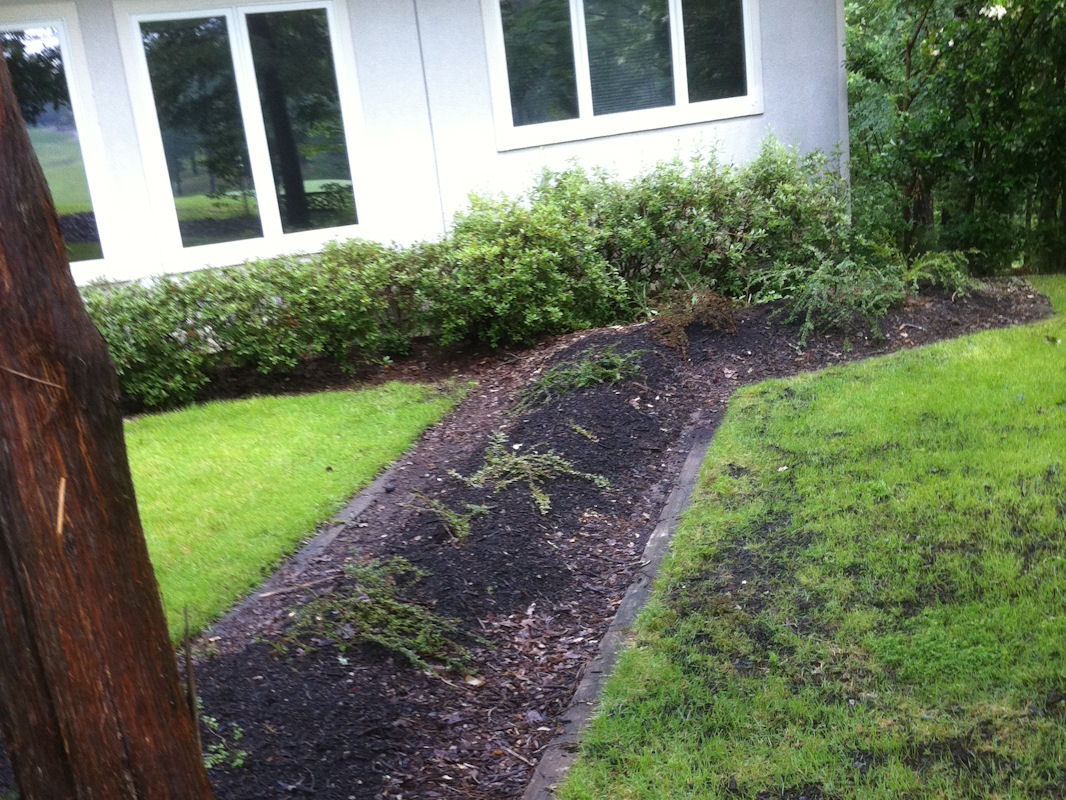 July 1, 2014: The Cotoneaster has done great in its new location. In fact, they got so big that we had to cut them back.
Because it's taller than the Juniper was, we have added many plants both behind and in front of it.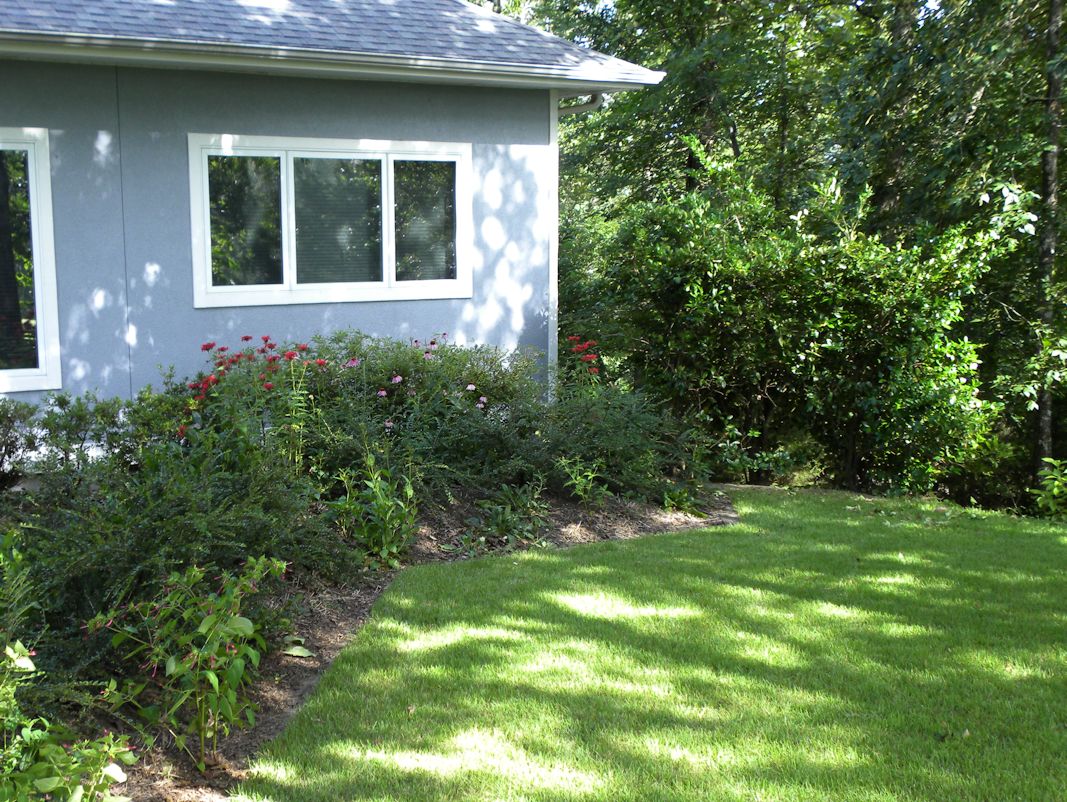 May 24, 2016, after cutting back cotoneaster. It may be hard to tell, but they are a lot shorter.
(We also severely cut back the azaleas by the house because of winter damage.)