Primrose
Primrose is supposed to be invasive, but some that I planted in 2009 died out after one year. Bluestone Perennials listed the one below as "Primula" and
I didn't discover until after I got it and started researching it that it is actually primrose. Since it is going in the street bed, it should not spread too much.

Apr.6, 2016:


April 14, 2016: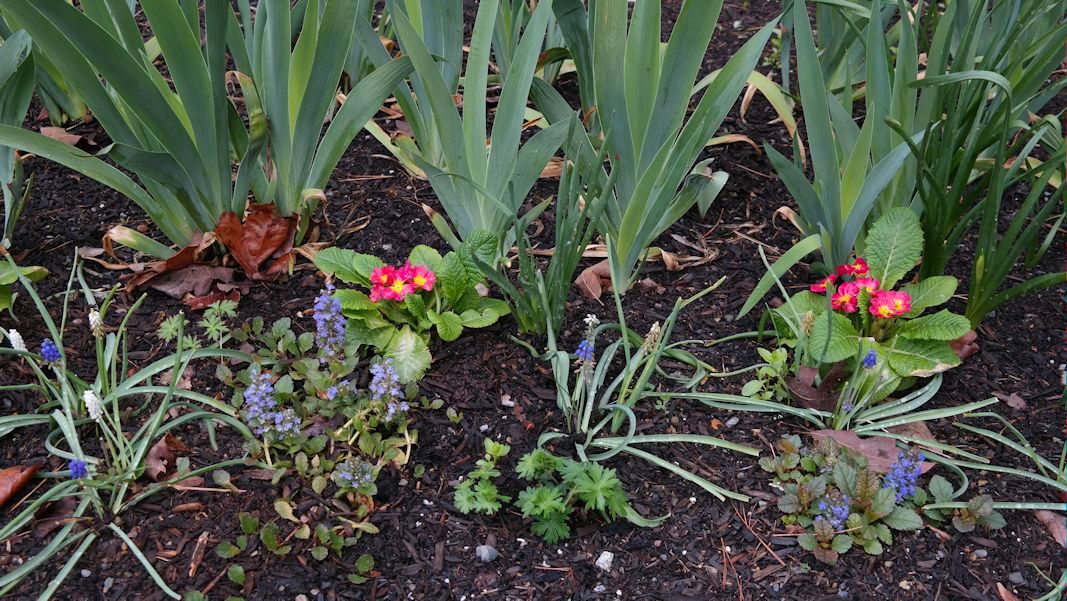 ---

May 25, 2016:
Added 3 mixed primula in the front of the street bed..