Spider Lily

Spider Lily provides fall color. Sep. 25, 2009: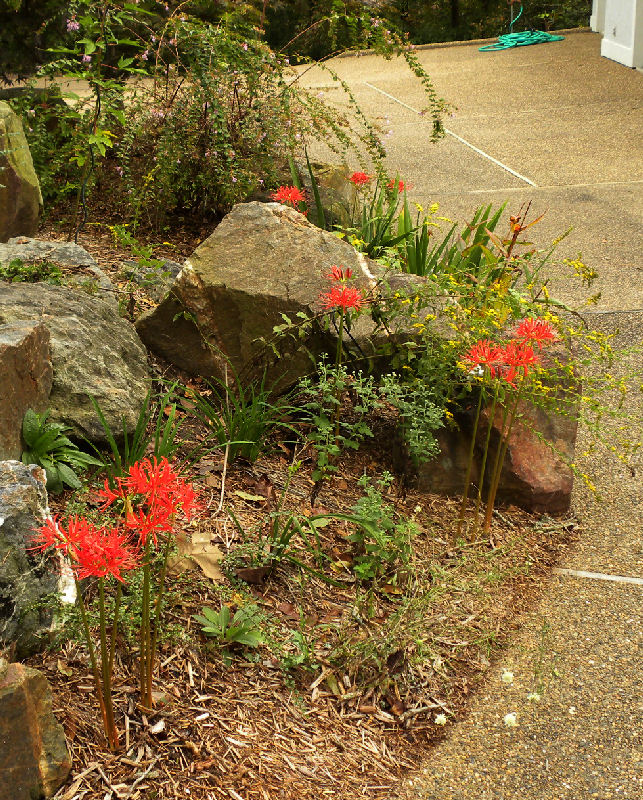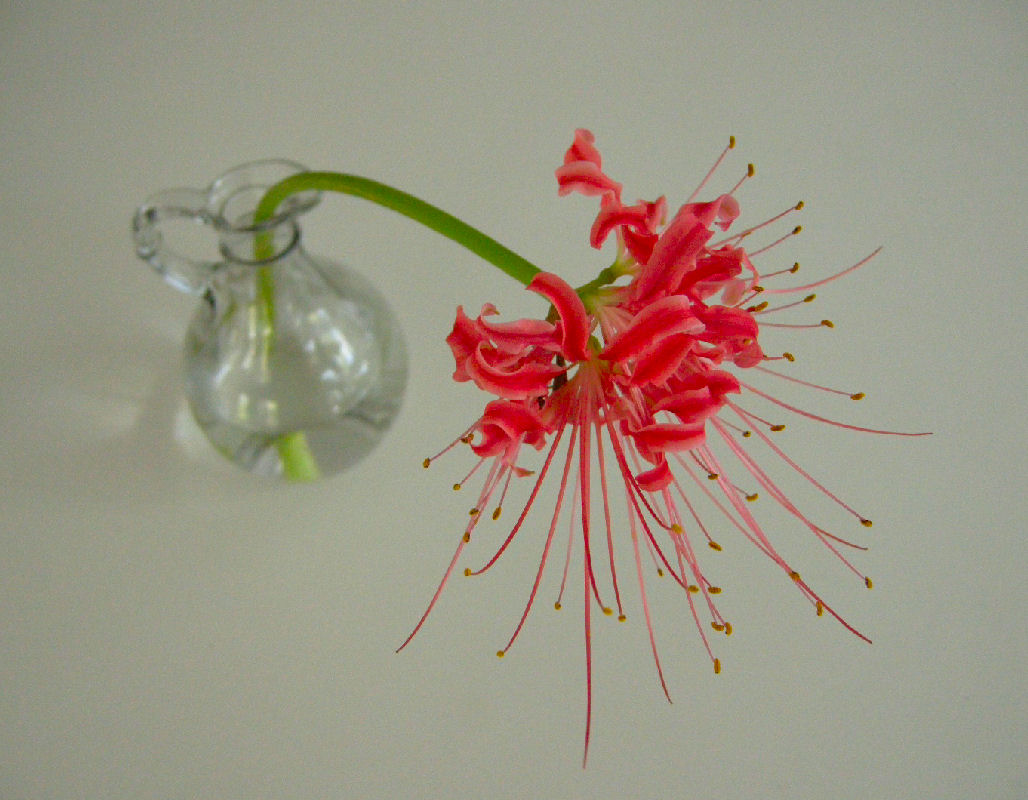 October 7, 2002: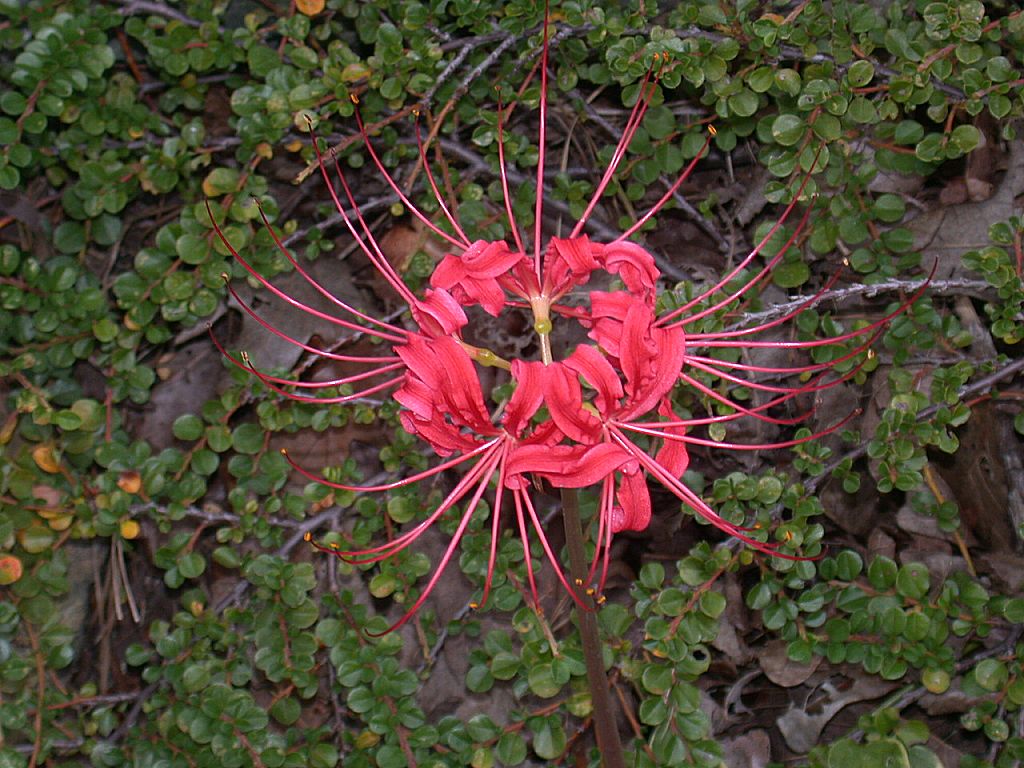 September 26, 2009: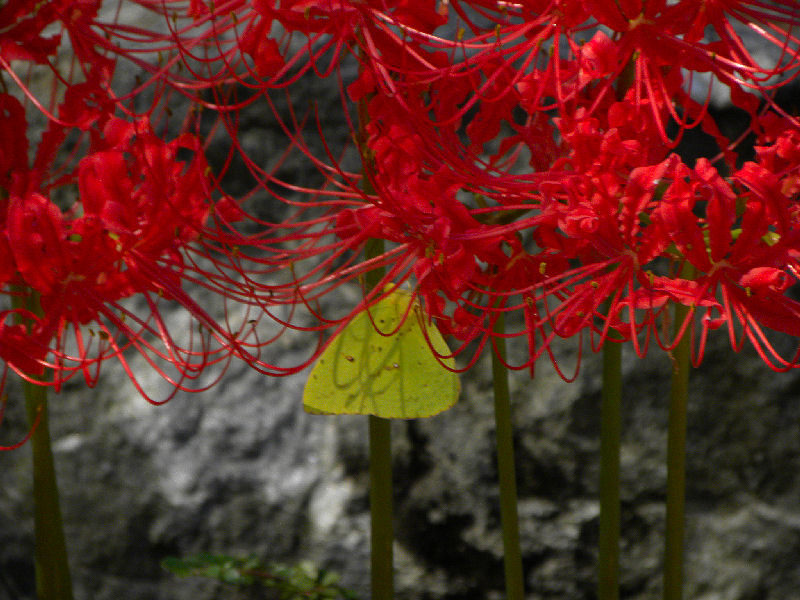 September 18, 2009: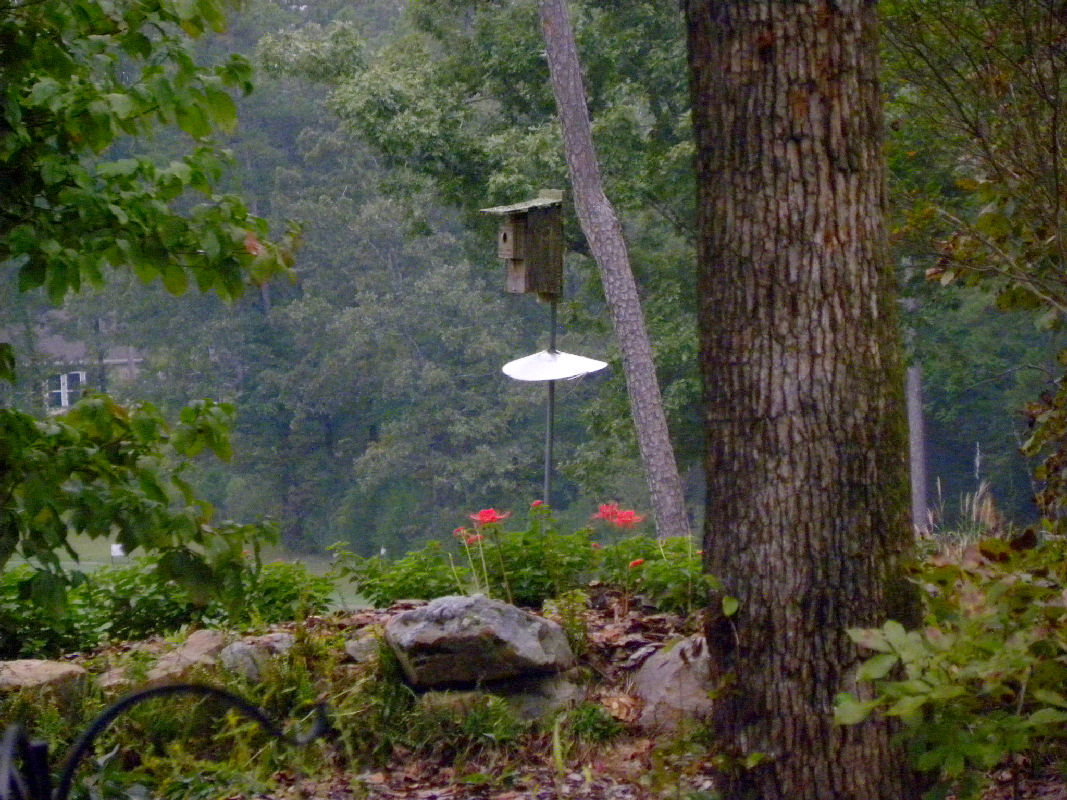 I've read online that Spider Lilies "require" everything from "dry soil" to "abundant watering".
They are in our sprinkler system and we've never had a problem with them. We have never fertilized them.