Street View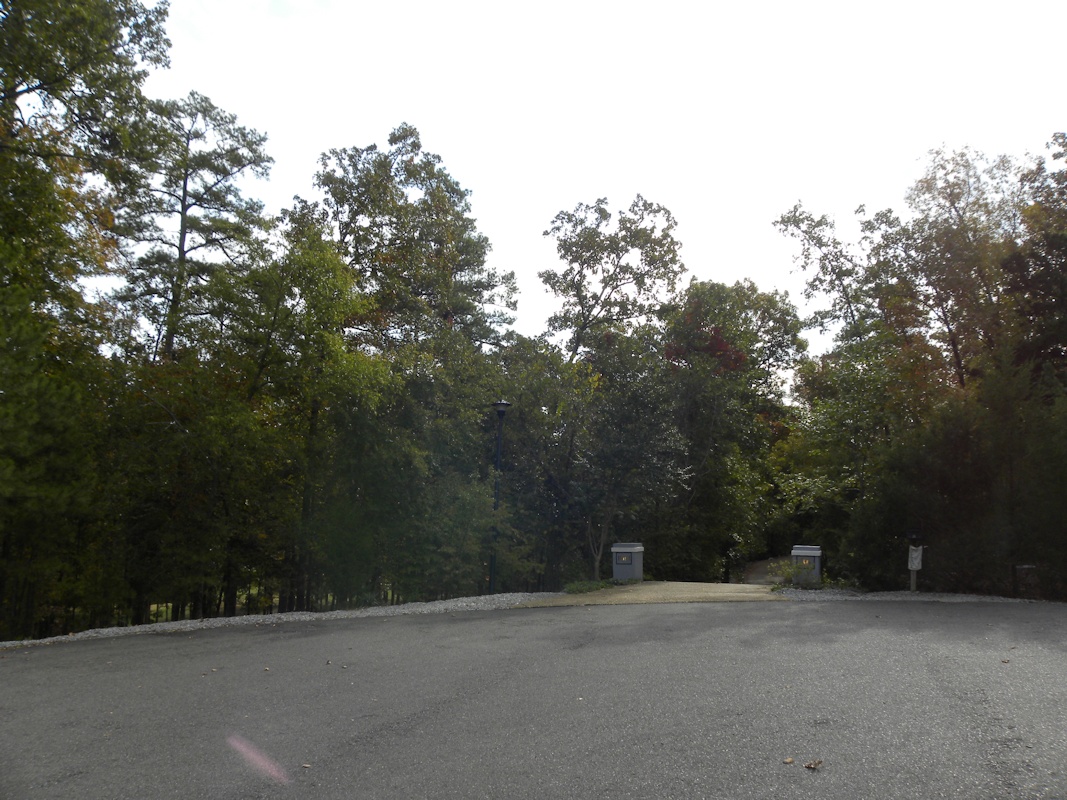 We have two lots covering about 1.4 acres at the end of a cul-de-sac.
Click here for the side lot which starts near the left side of the picture and goes most of the way to the left driveway post.
Click here for the main lot.

Overhead view:
The north lot (within the top white lines) is the side lot.
The south lot is the original one. The blue dot marks the location of our house.
The house has views down both golf holes.
This was called a "stovepipe lot" because of the long driveway between adjoining lots to get from the street to the lot.
The wooded area to the south and east of the house lot is owned by the Property Owners Association and can't be built on.
The cart path curves along the southern edge of the lot.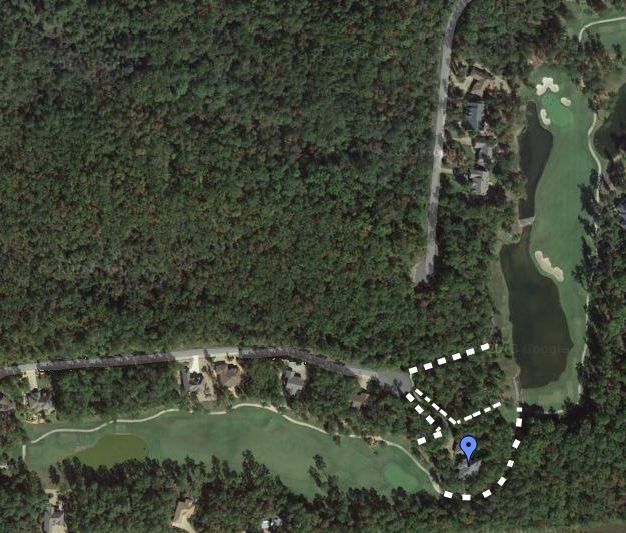 ---