Goat's Beard
Aruncus dioicus

Height: 3'-6'
Width: 3'-6'
Full to part shade
Water: medium to dry
Bloom: early spring to summer
Goat's beard is a dioecious plant meaning each plant has either all female flowers or all male flowers.
Plants with male flowers produce showier blooms than plants with female flowers.
Unfortunately, I somehow overlooked the width and height info when I originally planted these in the fern bed.
I read that they don't like to be moved, but I had little choice. Unfortunately, they all died.
Because they are supposedly dry shade plants, they would have been a good plant for this lot, but I don't know that I will try them again.
Some sources say they prefer consistent moisture but will survive periods of drought.
June 12, 2014: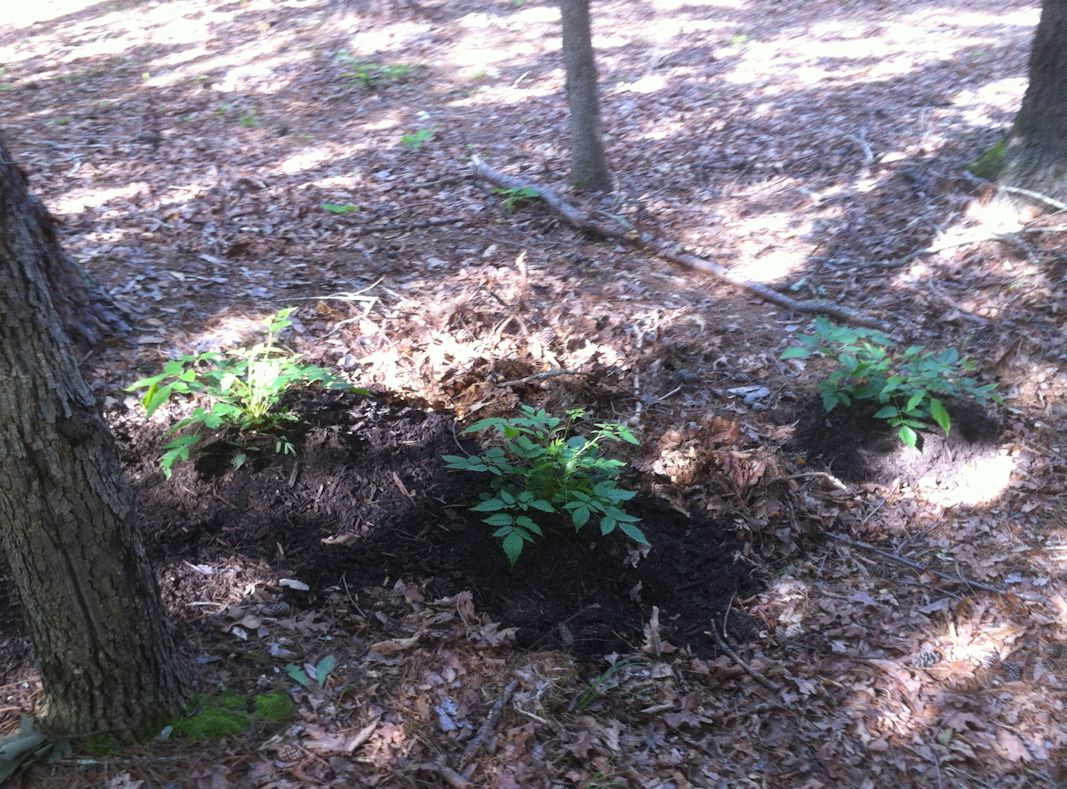 Sept. 24, 2015:
After these plants died, I tried one more which was planted in the "azalea bed".
Sadly, the plant was in bad shape when received and looks worse now (front, center).
The Black Cohosh (behind it) received the same time has done fine.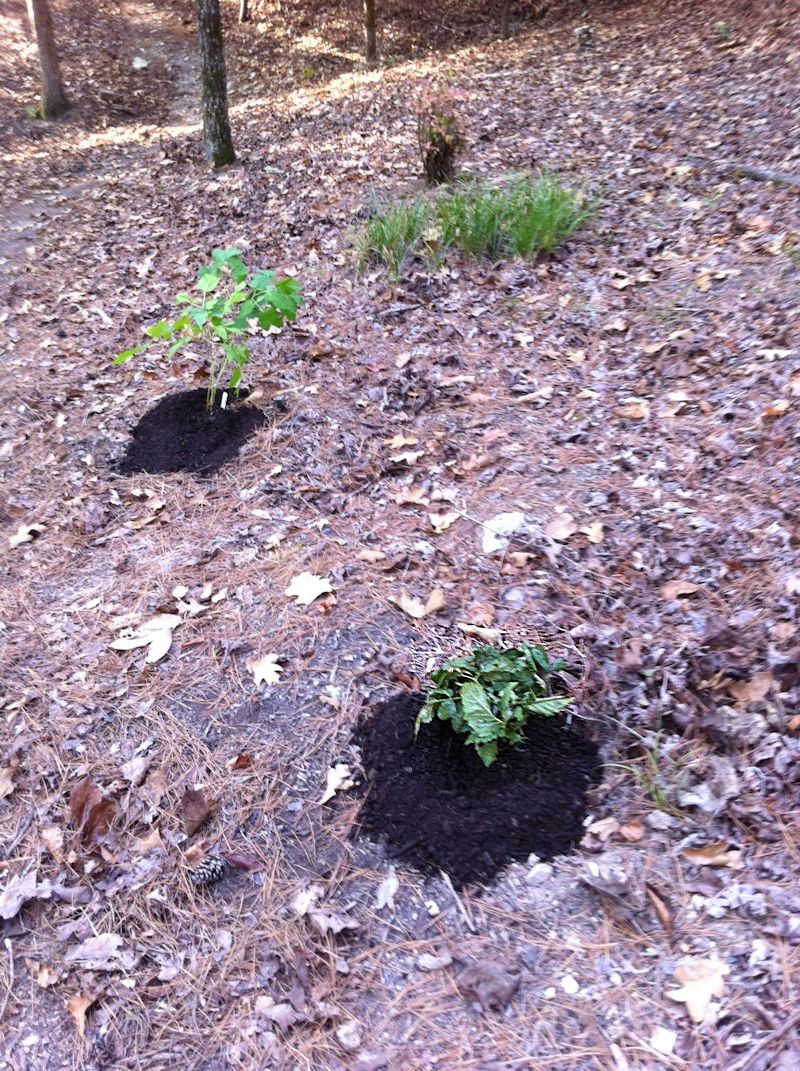 May 13, 2016:
I had given up on this and emailed the company for a replacement. Before they sent it, I checked one more time and it was up: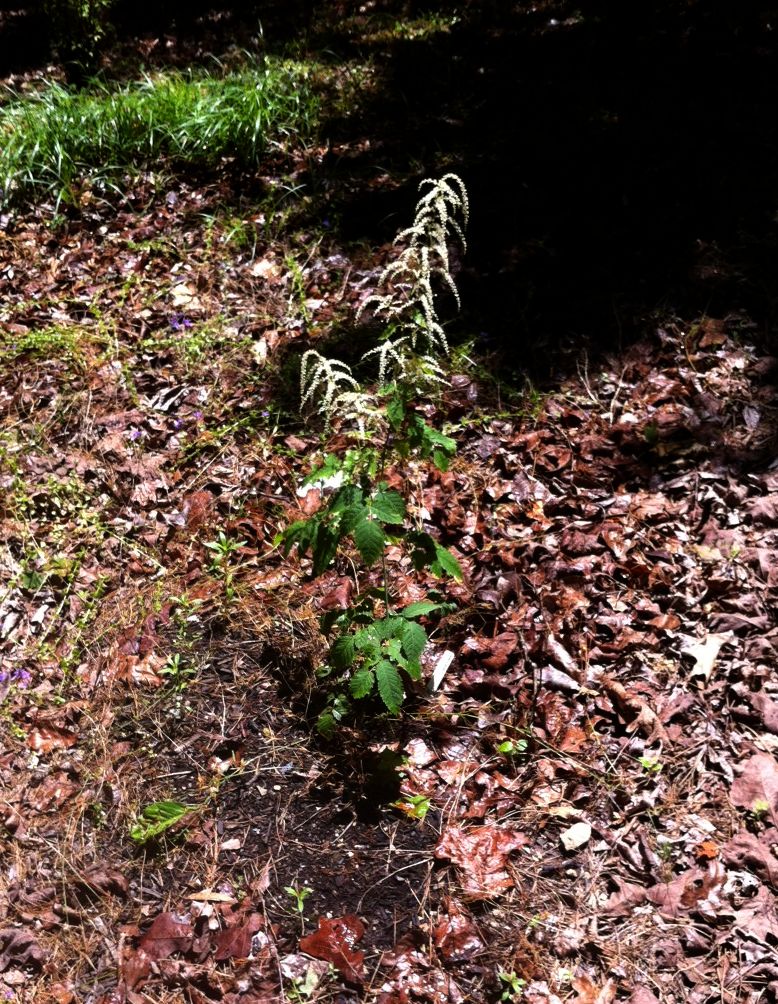 Catalog picture: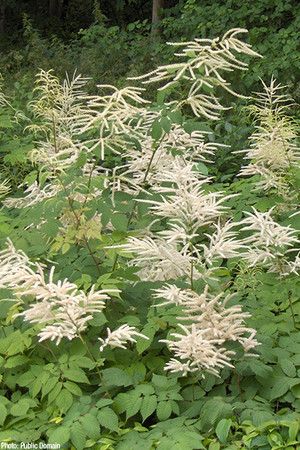 ---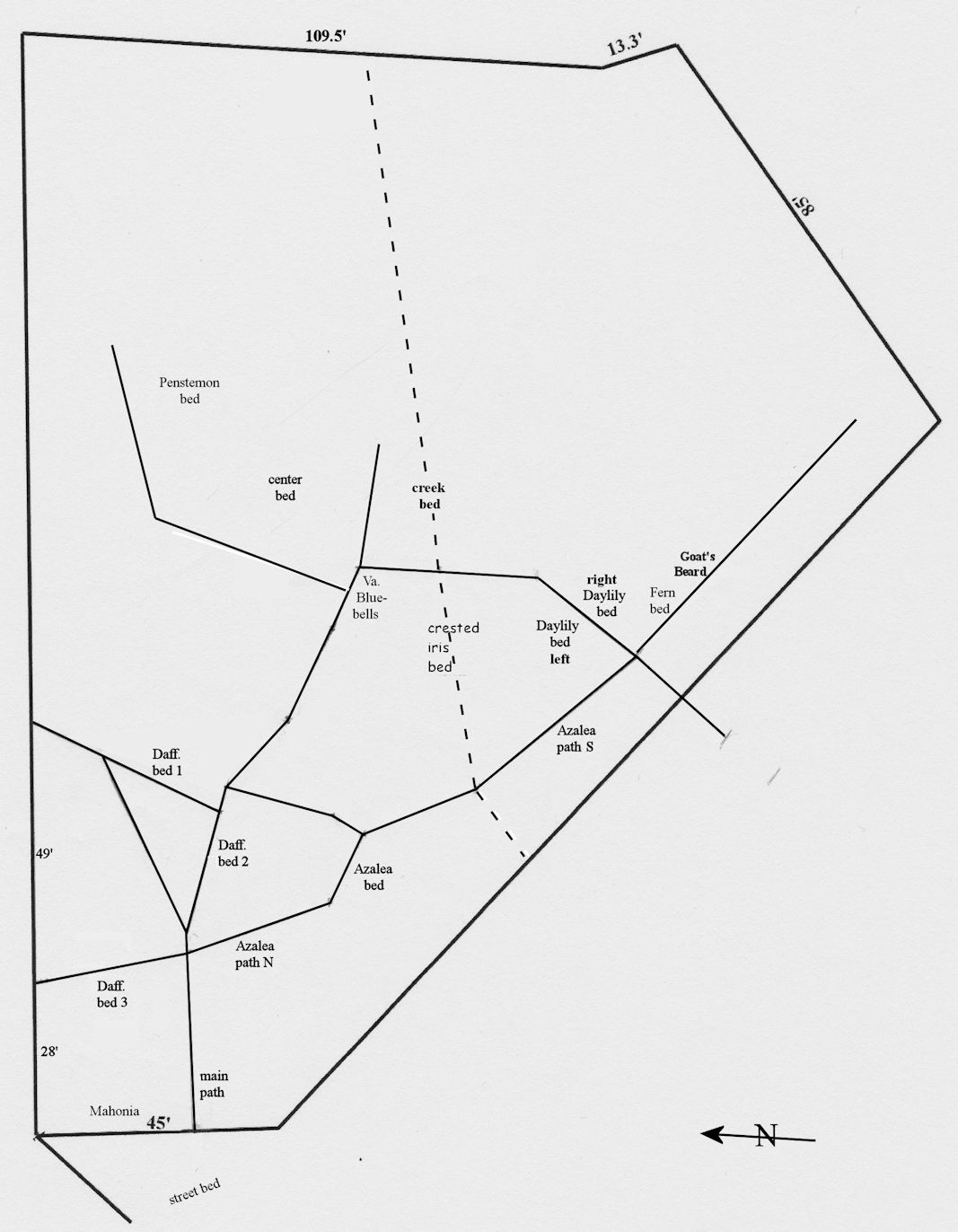 ---
---