Crested Iris Bed
Iris cirstata

The Crested Irises in the bed shown on this page will be allowed to spread at will.
Crested Irises were also mixed with other plants in the center bed of the side lot.
There are many patches of Crested Irises growing around the main yard.
The bed shown below was planted just above a natural dry creek bed (a.k.a.: "ditch")
which channels rainwater down to the pond. This is a shadier area than the center bed.
Planted March 31, 2014: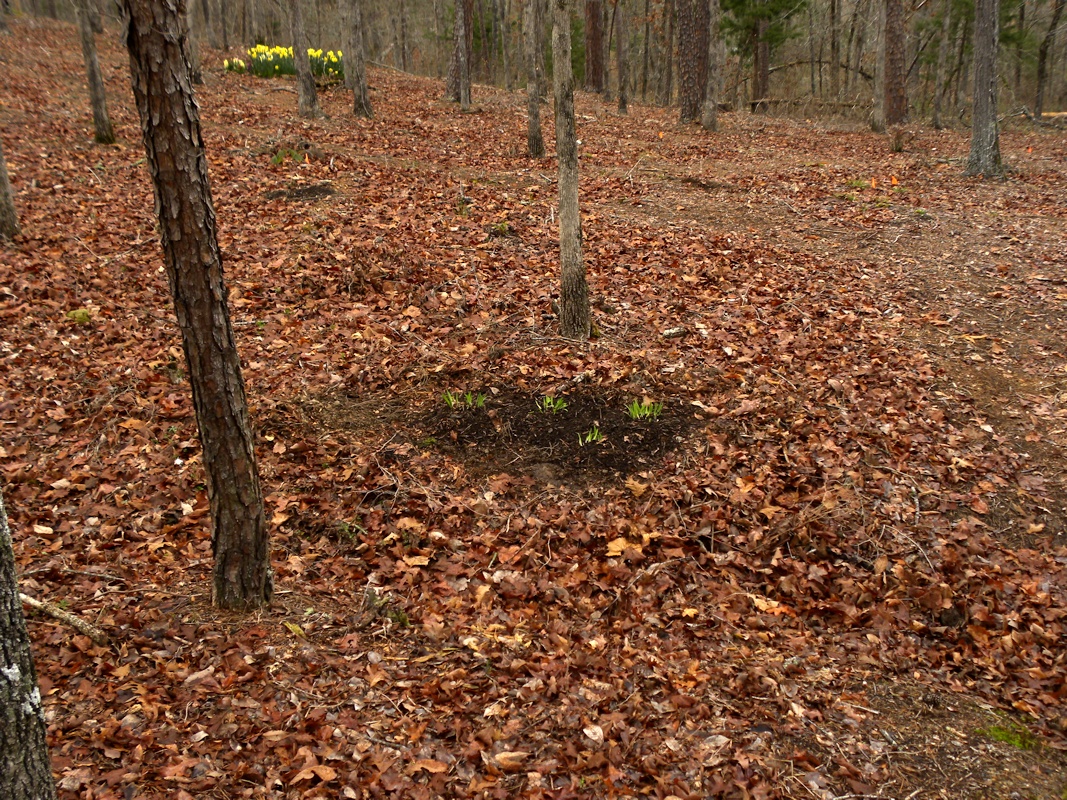 June 23, 2014:
Crested Irises near their full height in 3 months.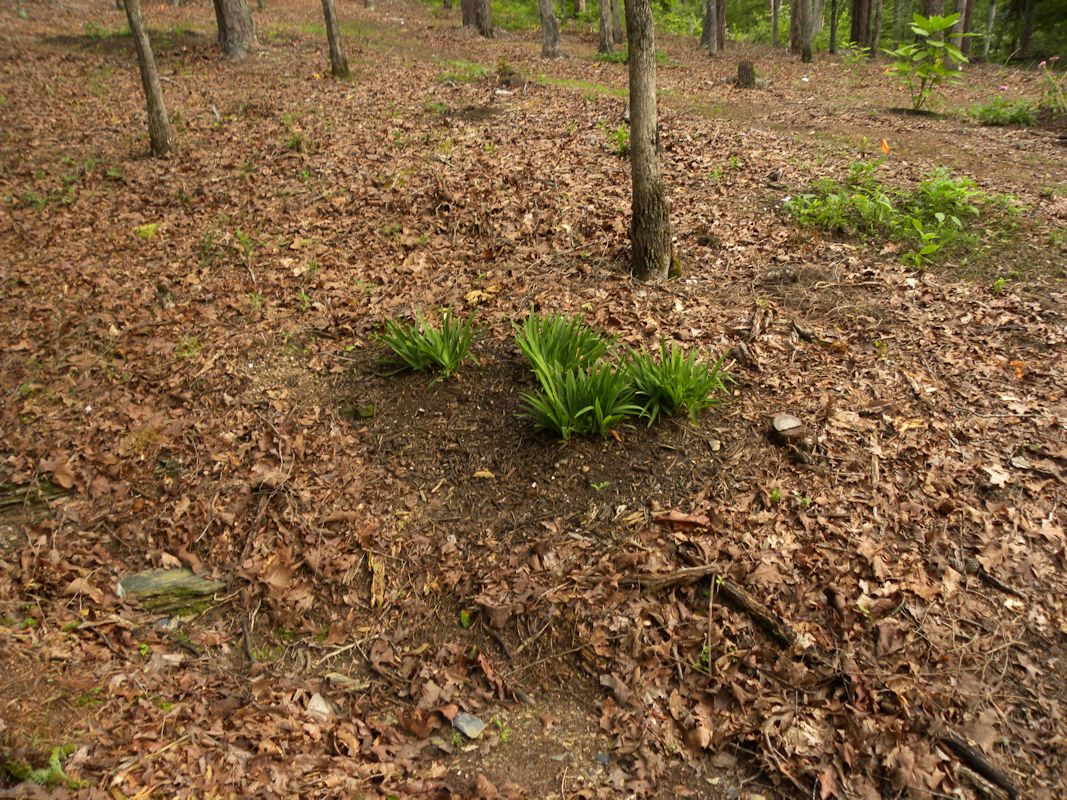 June 11, 2015:
Not bad for a little over a year.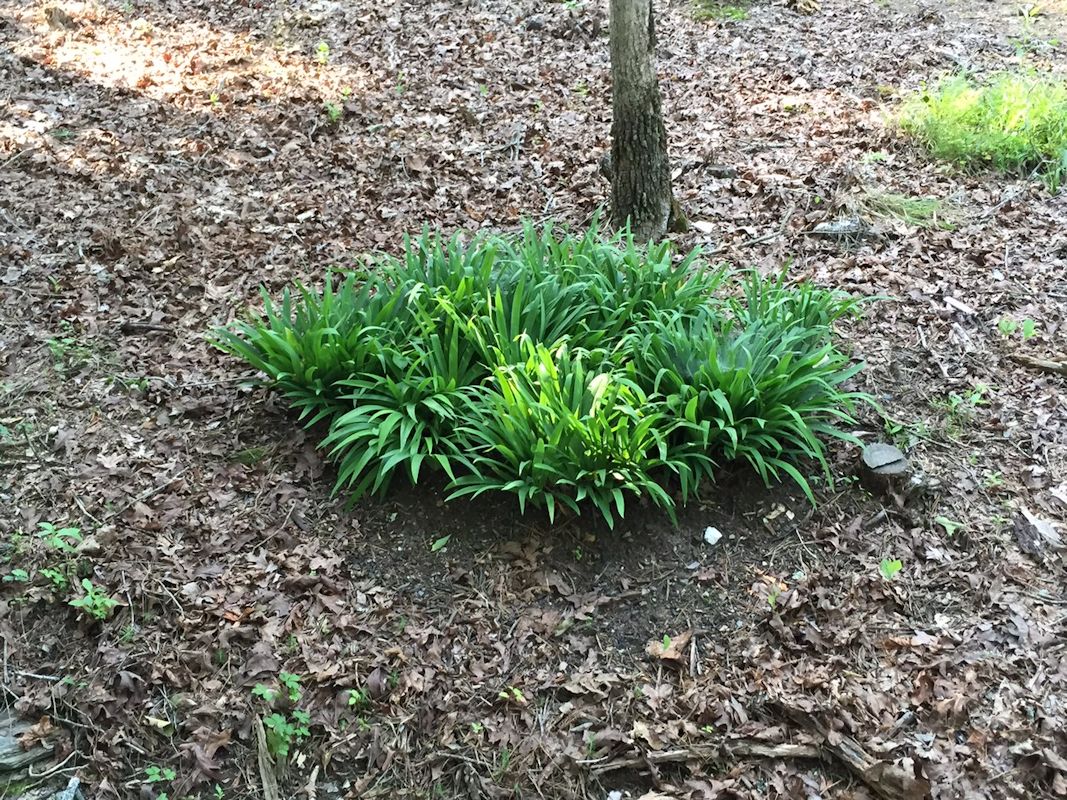 ---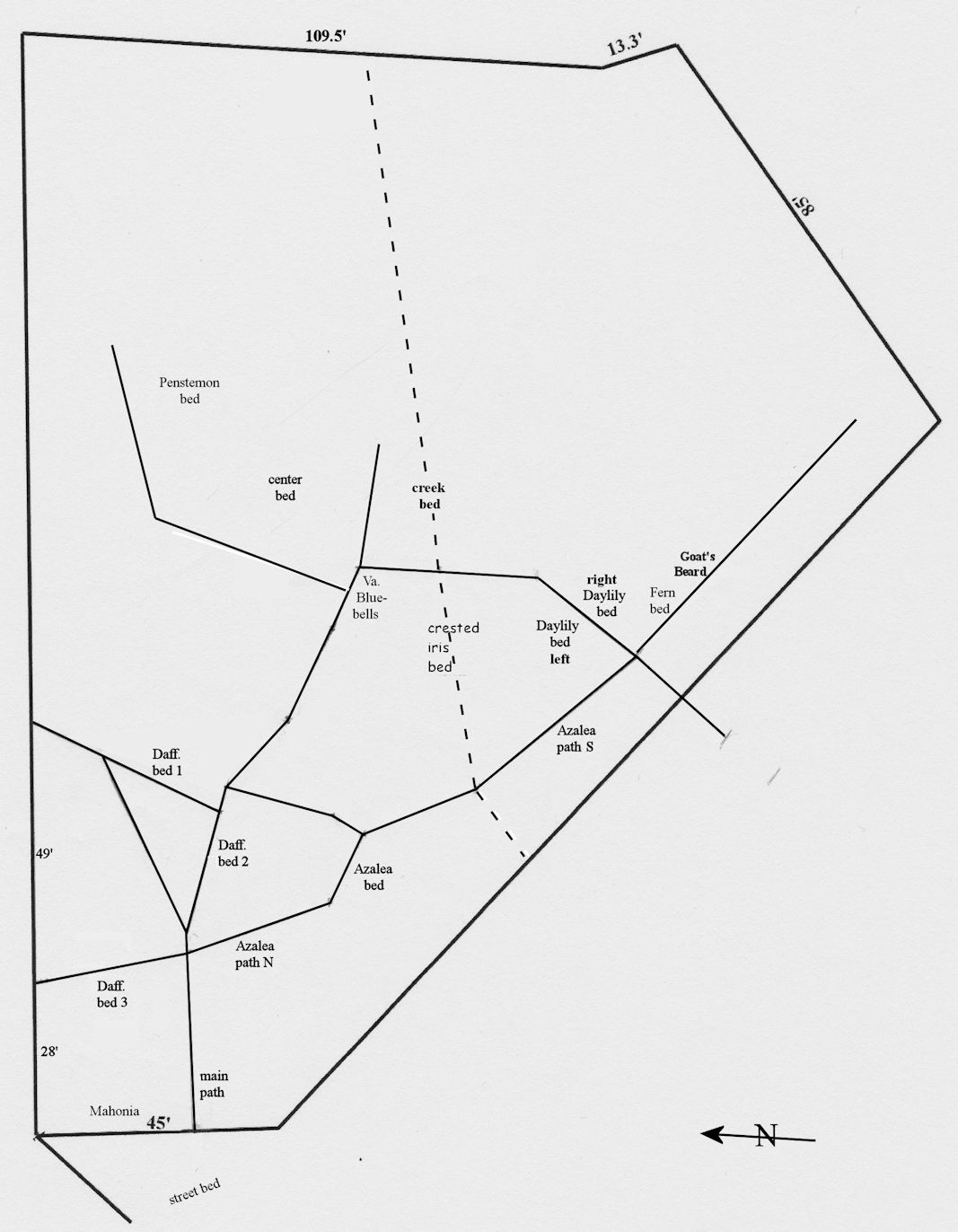 ---
---