Purple Wintercreeper
These came from Springhill Nursery as part of a shade garden bundle. Researching before planting uncovered the fact that these are banned
by some states for being too invasive. I planted them in this area surrounded by rocks and driveway so that maybe they would be easier to
control, but Kay is after me to nip them in the bud. At least one web site says that once they take hold, they are very difficult to get rid of.
Later: After reading that birds spread the seeds all over the yard, I gave up and yanked these plants before it's too late. Thanks, Springhill.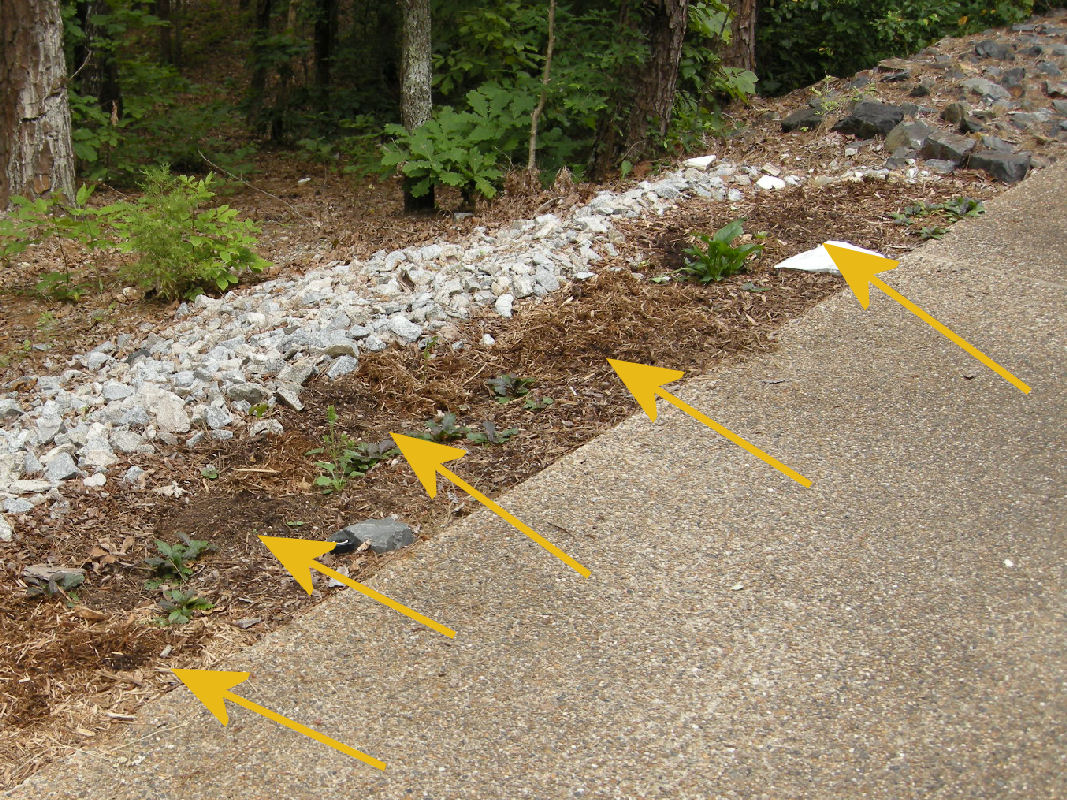 ---
---