Lantana

Lanatana grows wild in Florida. It is supposedly only hardy to zone 8,
but many people in zone 7, including us, get it to come back year after
year by cutting it back to the ground each Winter and covering it with
mulch. You can see below how much it grows from June through July.
We really love the multi-colored flowers which give us color through the summer.
June 2, 2003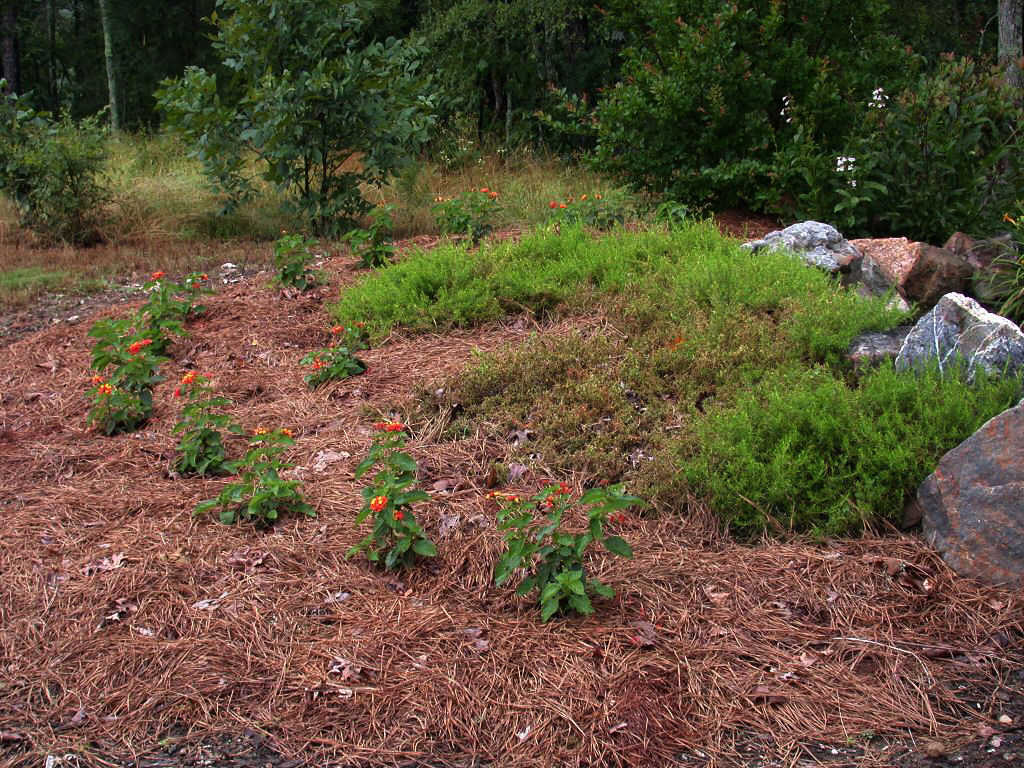 July 30, 2003: