Cyclamen
Cyclamen hederifolium

Oct.11, 2009
Got 10 from Brecks.com and planted in the left-front of the "street bed":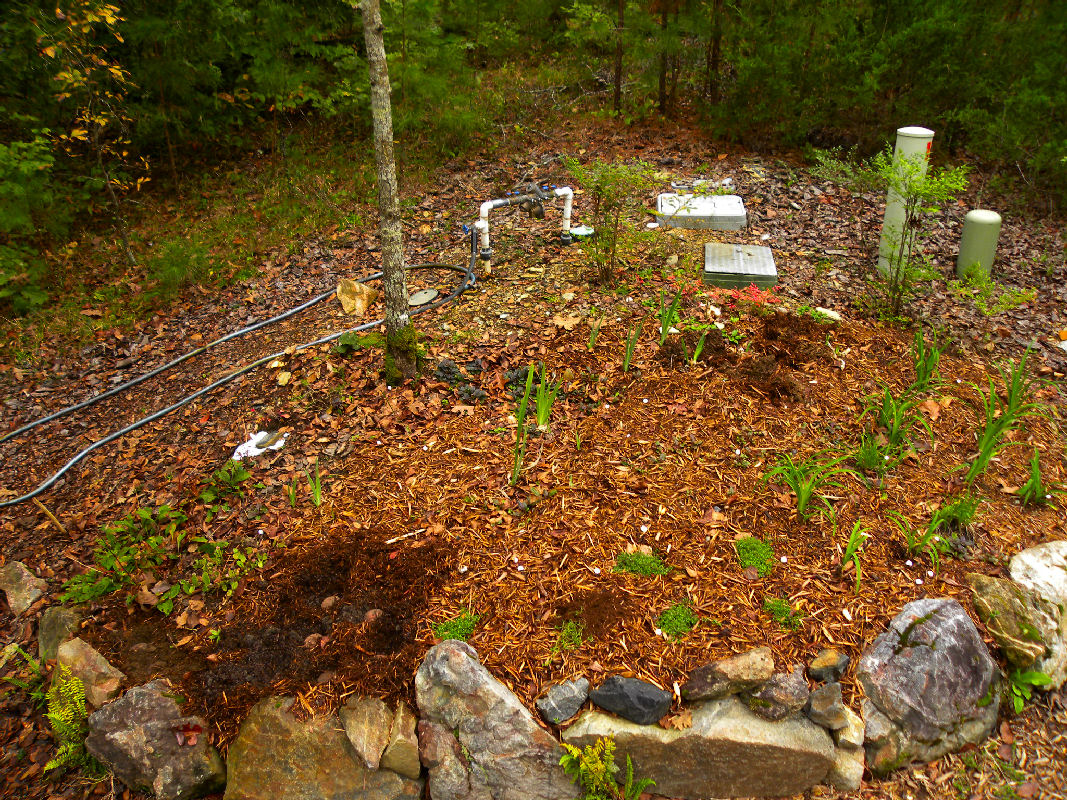 Here is the catalog picture and description:
In late summer these rose-pink, butterfly blooms seem to pop up out of nowhere. Cyclamen flourishes in shade and sends up as many as 30 delicate 1" blooms on each mature plant! After flowers fade, marbled heart-shaped foliage appears and lasts through winter. Premium bulbs are both hardy and long-lived. Lovely in rock gardens and woodland borders. Self-sowing.

The plants grow to 4"-6" tall, perfect for the front of the bed, and bloom in late summer. Deer tend to avoid.

For a newbie gardener like me, the bulb (or whatever it is) looked very strange:
large, round, and flat with the bottom side being perfectly smooth: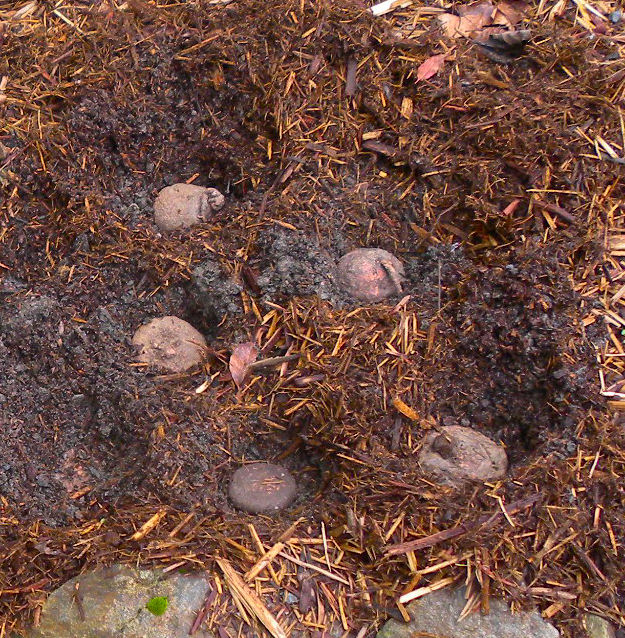 Feb. 7, 2011
During 2010, only a couple of the cyclamen leafed out, so I thought critters had gotten to the other bulbs or that they were bad bulbs, but last winter, they took off - finally:
Another smaller patch of leaves is to the left of these. Can't wait for them all to bloom.


Well, they finally came out with a few tiny flowers which I won't dignify with a picture.
Certainly nothing like the picture and description above.
---
Provide feedback
---